Jesus I'm really all over the place aren't I? Whatever. I got interested in a fair amount of web art type of things that I've been experimenting with, but here are the first few that got me started. It's really sad because they used to have beautiful websites to go with them, but without hosting services, well.
well.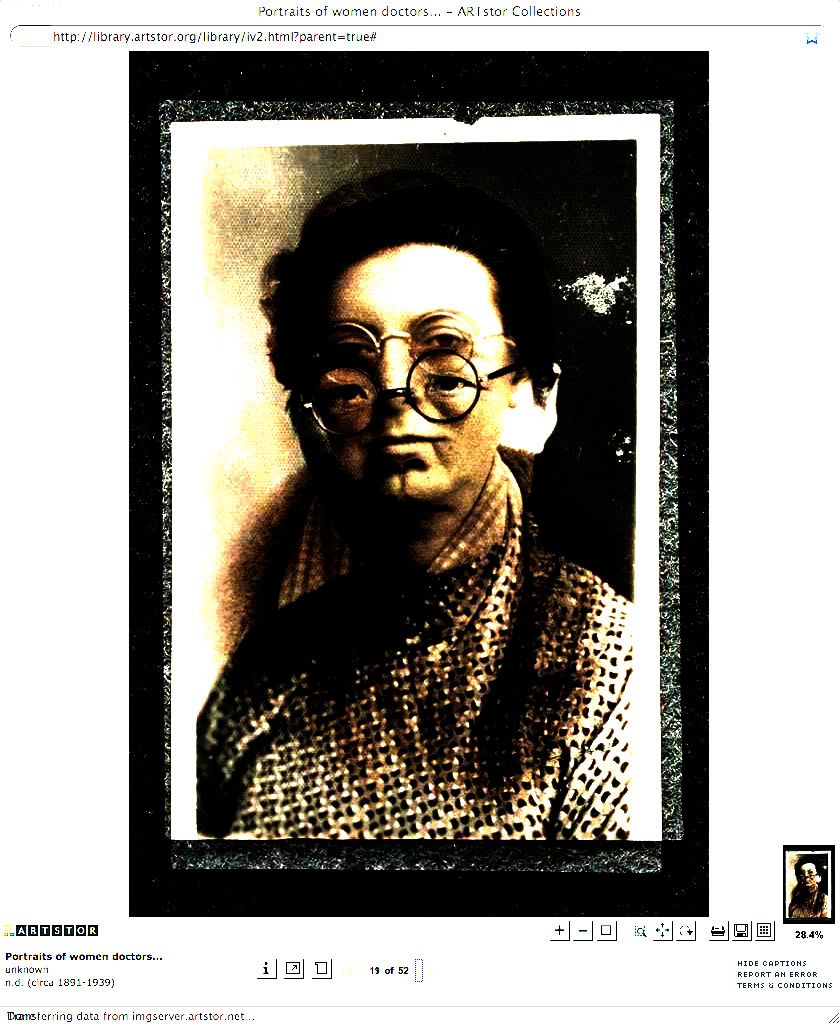 These are stills from a gif I made of two overlapping sets of images of chinese women doctors. It was for a piece on identity.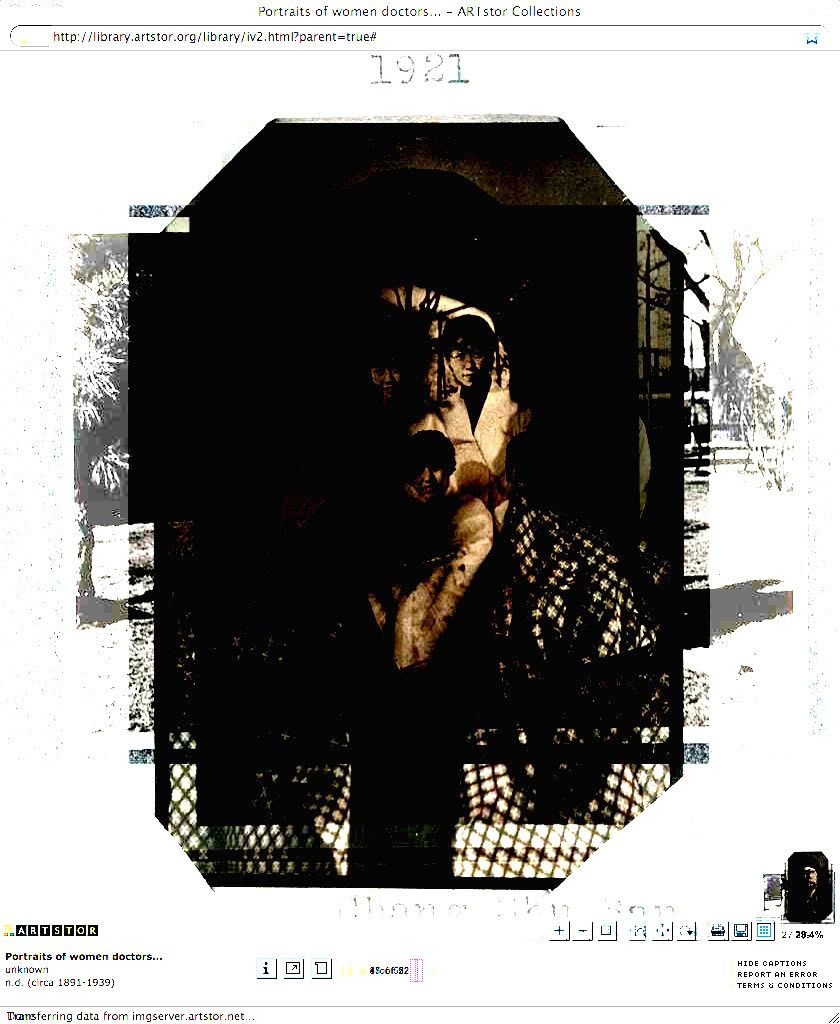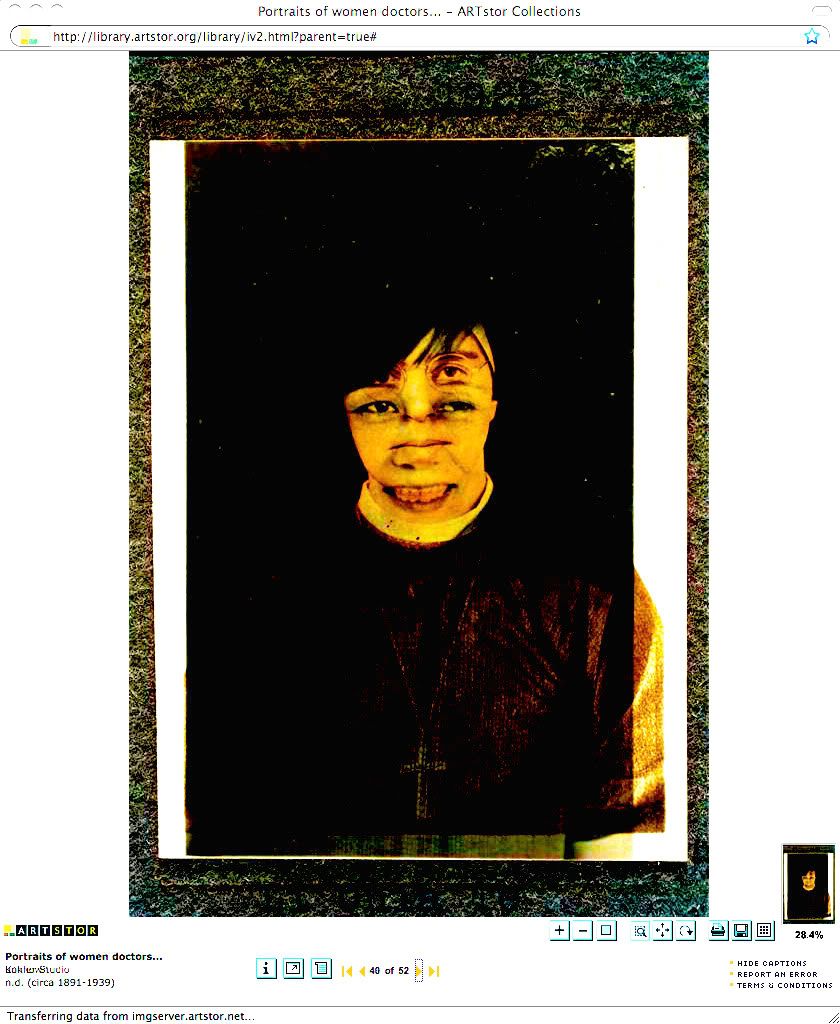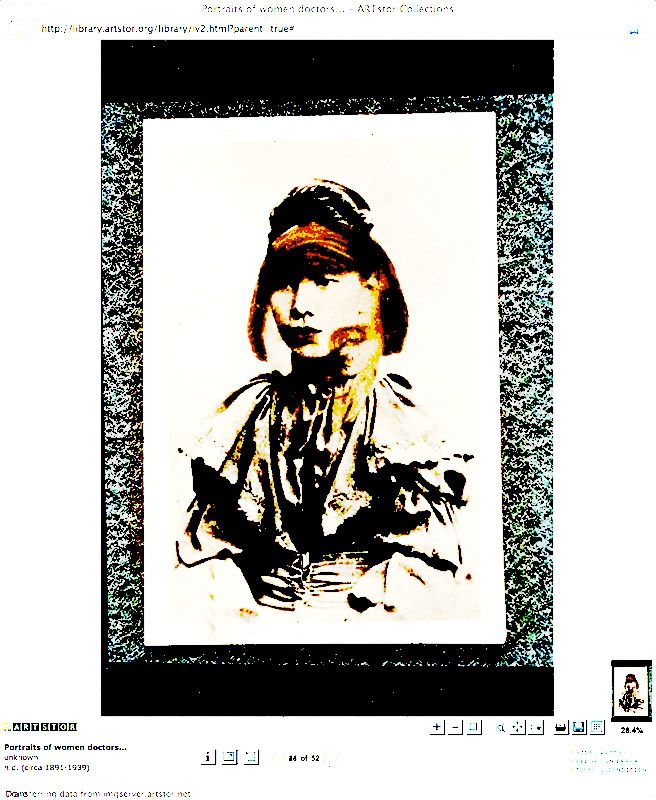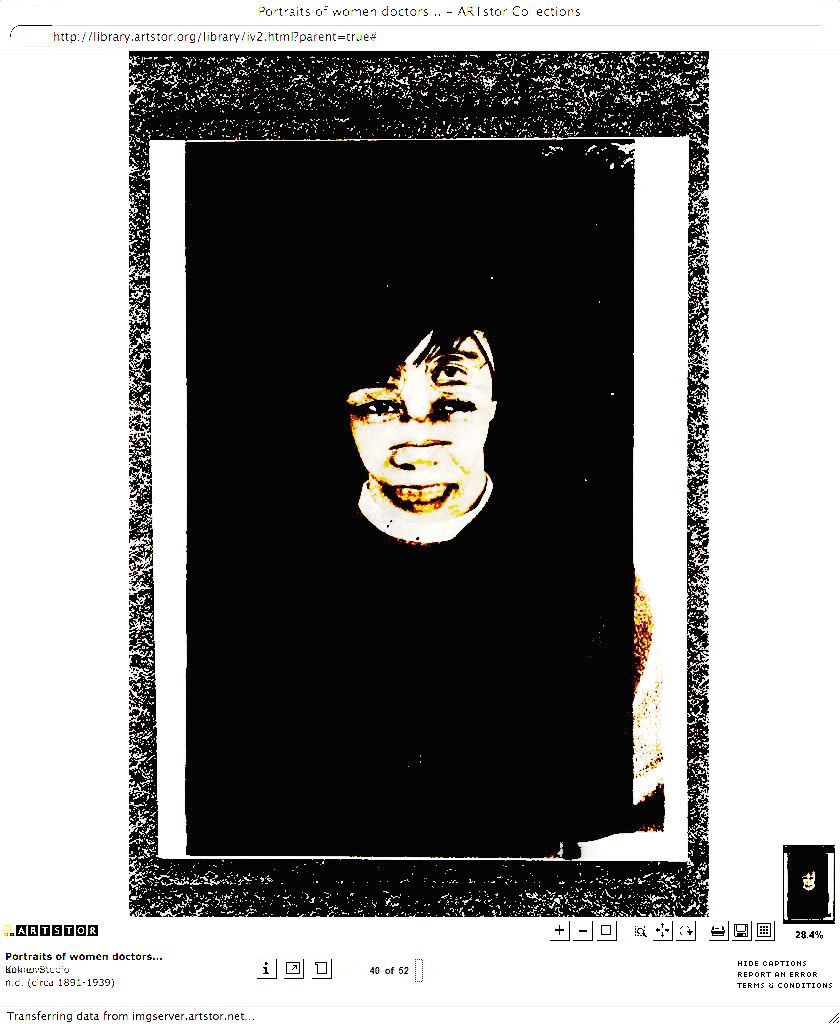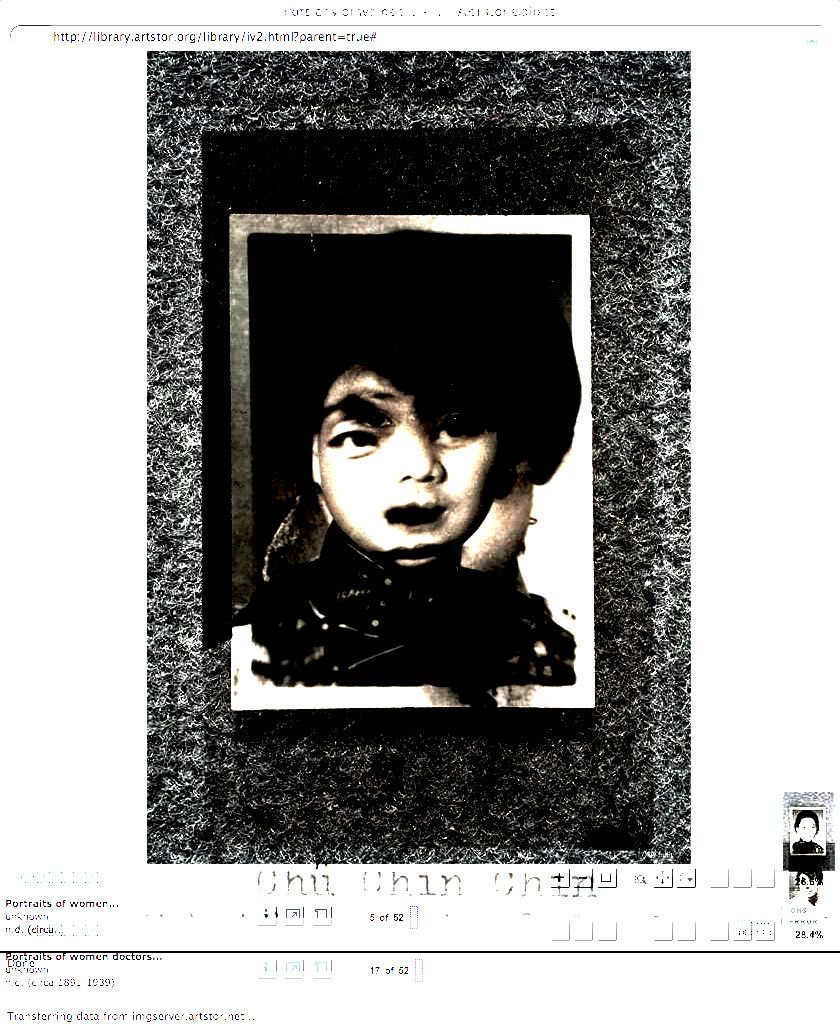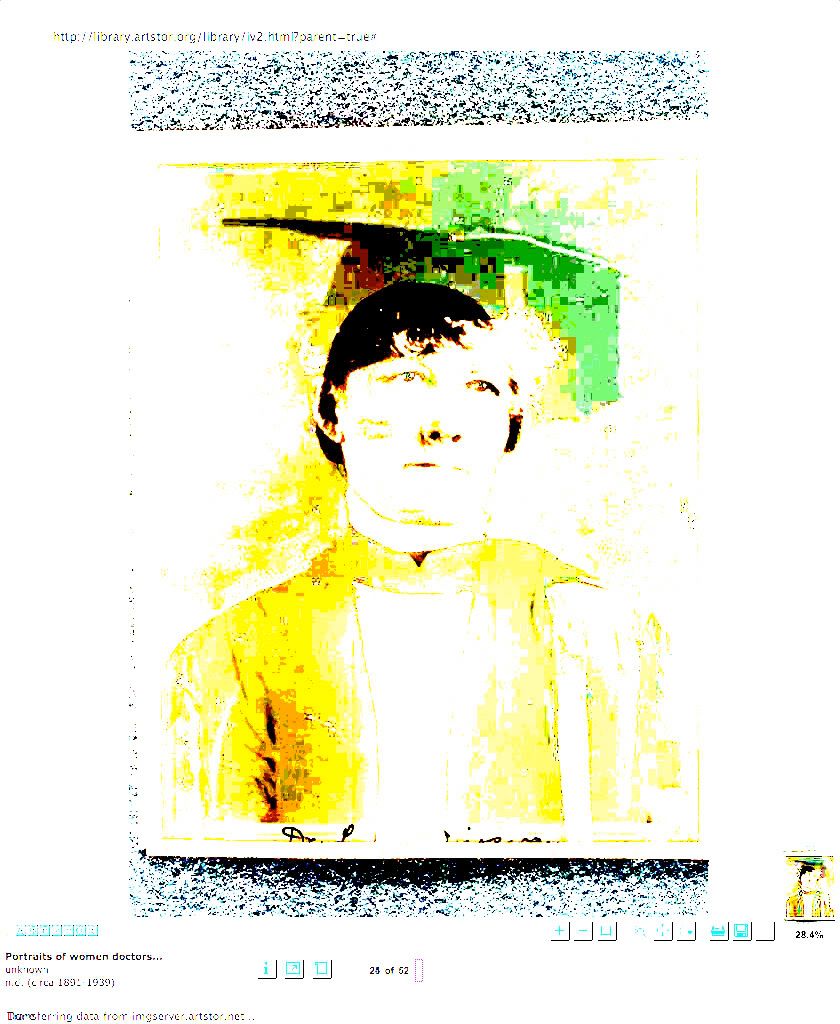 I'm gonna shoot out a bunch of these sets at once because they're a lot more serial. I don't know where a lot of the original files are?? So well... haha.
Kim